Covid-19 update:
You can still sign up to our partner initiatives below. However, due to the current situation most delivery in the short-term is via remote channels. To find out more about the changes, go to our
 

Covid-19 page. 
You can participate in a range of initiatives as either a volunteer or as an organisation to support young people in South Yorkshire to gain the skills and experience they need to reach their full potential.
Below you can find details of the different organisations we are partnering and their employer engagement opportunities we are championing, including the type of activities, the age ranges you can work with and the anticipated time commitment. By clicking 'Sign up' you will be directed to the organisation's page where you can get further information and sign up to the initiative which best suits your, and your employees', skills, expertise and capacity.
For more information on how to use the Inspiring the Future and Inspiring Governance platforms and what happens once you've signed up, please see our Toolkits page.
Opportunities Across South Yorkshire

5-8 hours per month up to 4 years
Become An Enterprise Adviser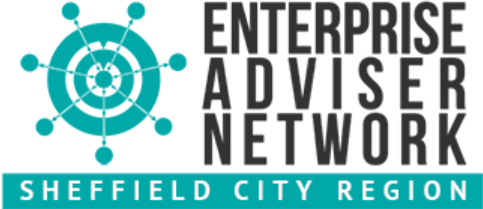 1 day per month over 1 year
Sheffield Hallam University
Sheffield Hallam is an applied university. We're committed to practical solutions — ones that enable healthier lives, build stronger communities, and drive future economies…
Self-support and guidance on these opportunities can be found on our Toolkits page, but if you would like more tailored advice then please select your local area to find out more about the organisations working there.
Opportunities and support in your local area
If you would like to explore more strategic approaches to providing employer encounters in schools, see the below opportunities in your local area.
In Barnsley More and Better Jobs is the overarching strategy for employment and skills which aims to help people Get Ready for Work, Get Into Work and Get on (and Stay In) Work.  Getting Ready for Work brings together our projects for young people:
The South Yorkshire Futures Coaching in Schools Project aims to support young people in Barnsley….
Opportunities Doncaster is an organisation that has been co created by Doncaster Chamber and Doncaster Council…..
Rotherham Investment and Development Office 
With the recent launch of  the Rotherham Together Partnership's Employment and Skills Strategy…..
Sheffield Business Together
Sheffield has a proud history of philanthropy and collaboration for good between the private, public and voluntary sectors…..